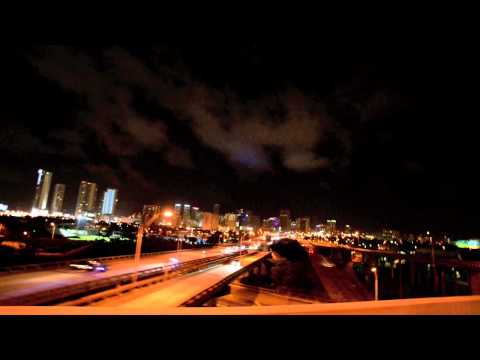 One of the many pleasures of being a resident of Miami is the beautiful surrounding scenes throughout the cosmopolitan city. Each community in the greater Miami area has its own ambiance, beautiful views, and charming features. One of my favorite sights of the city is driving home from Miami Beach to Brickell at night observing the skyline. Miami is famous for its tropical greenery and year-round sunshine, but at night, the city transforms itself into a backdrop of distant skyscrapers with colorful lights reflecting of the bays sparkling water.
Here is a video of the drive from Miami Beach to Brickell Mary Village on the MacArthur Causeway. On the drive we pass Fisher Island, the Port of Miami, Watson Island, Star Island, Biscayne Bay and The Downtown Miami Skyline.
Enjoy the scenic drive while listening to "Bring on the Night" by The Police.
www.MiamiVerticalLiving.com
THE BRICKELL AND DOWNTOWN MIAMI REAL ESTATE EXPERT.
Authored by Alejandro Salazar | Print This Post | Please Leave A Comment » »
Leave a Reply