Year Built: 1984-1988
Total Units: 112
Floors: 2
Beds: 1-3
Baths: 1-3
Condos Sq.Ft. Range: 1,455 – 2,240
Bridgepoint Miami Amenities:
– Pool
– Spa
– Tennis Court
– 24hr Security
– Gym
– Walled-in Community
– Lake Front Properties
– Guarded Entrance
– Beautiful landscape
– Centrally Located
– Close To University of Miami
Bridgepoint Townhomes Miami
The Bridgepoint Townhomes Miami located in the heart of South Miami is a real find. Featuring a distinctive Miami architecture, beautifully finished townhomes, assigned parking and great location. Bridgepoint Miami is located at Miller Drive and 72nd Ave. Within close distance to the heart of Coral Gables known for its fine dining and shops. With its cozy and serene surroundings, the Bridgepoint Townhomes will surely make you feel at home. Bridgepoint Townhomes are built more like a boutique community with only 112 total units. Bridgepoint has a selection of units that puts creativity and choice.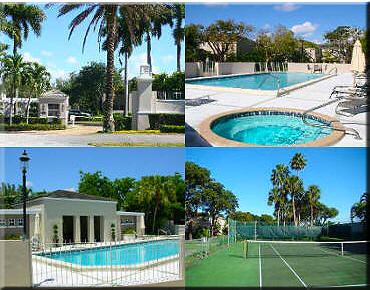 Bridgepoint Miami Amenities
Authored by | Print This Post | Comments Off on Bridgepoint Townhomes Miami »