The Forster Team has especially featured dock space that's available for rent for all you boaters out there. Conveniently located in the Gables Waterway and just mere minutes from the open bay with no bridges to cross under! If you are interested in this opportunity contact the phone number listed on the ad.
We also featured one of our own waterfront listings in Coconut Grove that also offers direct access to the bay, a 128 ft concrete dock and a 20,000 pound boat lift! Located at 3591 Stewart Avenue in the guard gated community of Entrada Estates, this home is perfect for avid boaters. It will be held open for the public today, Sunday, February 17th from 3:00 – 5:00. We encourage you to stop by..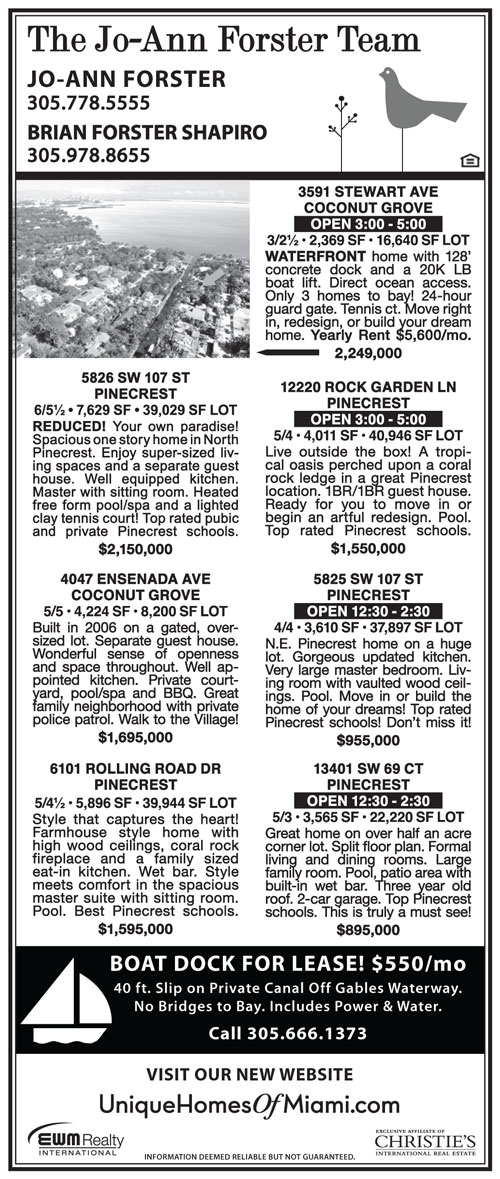 In the market for a spectacular estate, or perhaps the perfect family home? Whatever it is that you're searching for, The Forster Team has a variety of properties that may be just the place! See our other ads in both the Miami Herald's Home & Design Section and Neighbors Sections to see a sampling of what we have available. If you want to see what other miami real estate is available we encourage you to use our state-of-the-art website. We offer the latest and greatest tools to help you find the home that you've been searching for. Contact us today and we'll help make your dream a reality.
MIAMI HERALD NEIGHBORS AD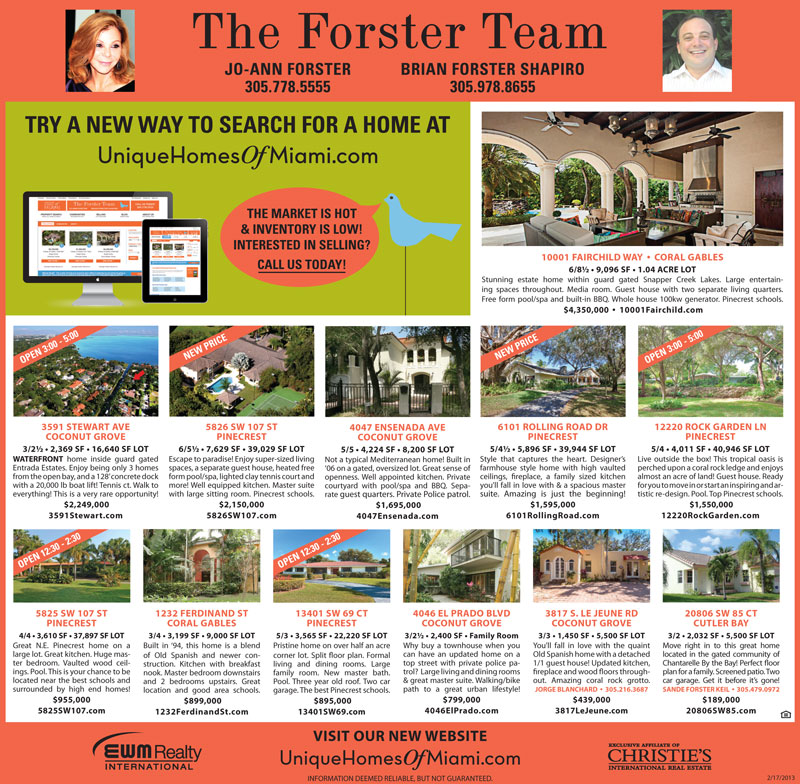 EWM PAGE AD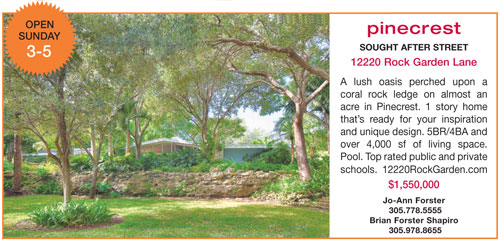 EWM ELITE ADS

Authored by Jo-Ann Forster, P.A. | Print This Post | Please Leave A Comment » »
Leave a Reply